Episodes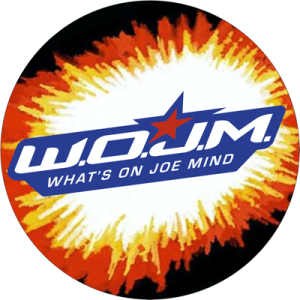 Monday Nov 15, 2021
Monday Nov 15, 2021
This episode is the audio for a YouTube TeamStream that initially ran on November 14, 2021.  TeamStreams run every Friday at 9 pm on the WOJM YouTube channel, barring unforeseen circumstances or holidays.  Please take a moment and help us out — even if you don't watch us there, subscribe to our YouTube channel today!
In this episode, Mike and Mark welcome Ryan Drost (aka Star Joes Ryan) to talk about his current Kickstarter project for the second issue of his comic, Stealth Hammer!  Plus, the gang recaps a packed end-of-the-year Community Calendar and try once again to sell you on a HasLab Skystriker, a Skeletron Roboskull, and some Eagle Force 40th Anniversary figures!  It's a great time to be a fan of GI Joe and its compatible properties!
You can watch this episode at: https://youtu.be/s0yr8sutzBA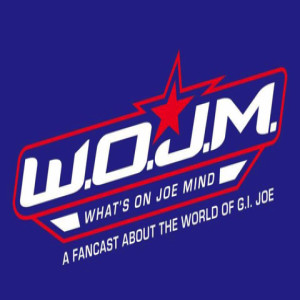 Saturday Oct 05, 2019
Saturday Oct 05, 2019
Mike and Joe roll out the welcome mat for Ryan Drost of Star Joes, who's making his long-awaited return to present his new comic book project, Stealth Hammer!  Ryan gives the skinny on attempting to fulfill his lifelong dream of creating a comic book with the help of funding via Kickstarter.  You can help Ryan achieve his dream (and pick up what sounds like a really fun book) for as little as a $3 pledge by October 20.  You can find the Kickstarter's home here:
https://www.kickstarter.com/projects/stealth-hammer/stealth-hammer-all-ages-superhero-comic?ref=nav_search&result=project&term=stealth%20hammer
We've got just a little over two weeks left to help!  If you're on the fence, go ahead and pledge - you made bigger mistakes buying lunch this week that cost you more than three dollars.  If you're not in a position to help financially, PLEASE SHARE THE LINK EVERYWHERE YOU GO ONLINE!  There's a tough road ahead but we can make this happen one issue at a time!
If you have any questions, you can reach out to Ryan at starjoespodcast@gmail.com, or use WOJM as a go-between if that works better for you!  We've got a great record for backing Kickstarters, so let's keep up that reputation here!  PLEDGE TODAY!
Contact WOJM:
Email- whatsonjoemind@gmail.com
Voicemail- 262-515-9656
Facebook- http://www.facebook.com/whatsonjoemind
Twitter- @wojmpodcast
Instagram- @whatsonjoemind
YouTube- https://www.youtube.com/channel/UCjSMX6aDD5X4nqYmFJLNyjQ
Etsy- https://www.etsy.com/shop/WhatsOnJoeMall