Episodes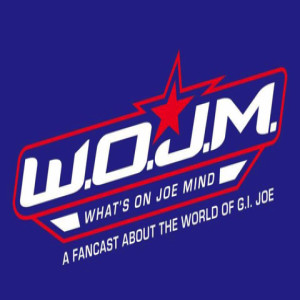 Saturday Oct 05, 2019
Saturday Oct 05, 2019
Mike and Joe roll out the welcome mat for Ryan Drost of Star Joes, who's making his long-awaited return to present his new comic book project, Stealth Hammer!  Ryan gives the skinny on attempting to fulfill his lifelong dream of creating a comic book with the help of funding via Kickstarter.  You can help Ryan achieve his dream (and pick up what sounds like a really fun book) for as little as a $3 pledge by October 20.  You can find the Kickstarter's home here:
https://www.kickstarter.com/projects/stealth-hammer/stealth-hammer-all-ages-superhero-comic?ref=nav_search&result=project&term=stealth%20hammer
We've got just a little over two weeks left to help!  If you're on the fence, go ahead and pledge - you made bigger mistakes buying lunch this week that cost you more than three dollars.  If you're not in a position to help financially, PLEASE SHARE THE LINK EVERYWHERE YOU GO ONLINE!  There's a tough road ahead but we can make this happen one issue at a time!
If you have any questions, you can reach out to Ryan at starjoespodcast@gmail.com, or use WOJM as a go-between if that works better for you!  We've got a great record for backing Kickstarters, so let's keep up that reputation here!  PLEDGE TODAY!
Contact WOJM:
Email- whatsonjoemind@gmail.com
Voicemail- 262-515-9656
Facebook- http://www.facebook.com/whatsonjoemind
Twitter- @wojmpodcast
Instagram- @whatsonjoemind
YouTube- https://www.youtube.com/channel/UCjSMX6aDD5X4nqYmFJLNyjQ
Etsy- https://www.etsy.com/shop/WhatsOnJoeMall