Episodes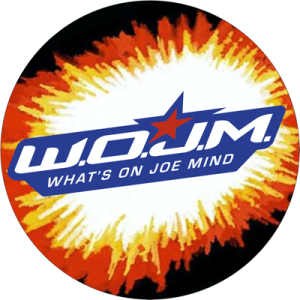 Monday Sep 12, 2022
Monday Sep 12, 2022
This episode is the audio for a YouTube TeamStream that initially ran on September 9, 2022.  TeamStreams run every Friday at 9 pm on the WOJM YouTube channel, barring unforeseen circumstances or holidays.  Please take a moment and help us out — even if you don't watch us there, subscribe to our YouTube channel today!
This week, the gang welcomes back Articulated Points host and former Yojoe.com super-staffer Phillip Donnelly for another charity SuperChat!  The team takes questions from the live crowd in exchange for donations to the medical fund for the Cybertronic Spree's (you know, the Canadian rock band that dresses like your favorite robuts), who was accidentally shot while buying his dinner one night last week.  He's expected to make a full recovery, but he'll need help with his recovery bills.  Obviously, we're not recording this live anymore, so if you want to donate, here's the link:
https://www.gofundme.com/f/tour-manager-shot-while-on-tour
Thank you for helping, and LISTEN TODAY! 
You can watch this episode at: https://youtu.be/96oOku3BjdI